Sanctuary for the Abused
Tuesday, September 19, 2017
How a Psychopath Conditions His Victims
by Claudia Moscovici
In previous posts I have shown how

psychopaths camouflage their real evil identities and bad intentions, to appear normal and even better than normal partners to their victims

. What may seem surprising to those who have not experienced personally the psychopathic bond is why their victims put up with it once the bait and switch occurs and Mr. Jekyll turns into Mr. Hyde. There's no simple answer to this question, since the motivations and personalities of the victims themselves vary.

Some stay out of fear, others out of extreme emotional dependency and love addiction, others because they, themselves, suffer from a personality disorder that bonds them to a psychopath. Today I'd like to delve into the question of why even relatively normal and healthy women can stay with psychopathic men after the initial luring phase is over and the relationship becomes overtly toxic.
Psychopaths are extremely skilled not just at pretending to be decent men, but also at dosing. As early as the

luring phase

of the relationship,

when they appear to be loving and normal partners, they make deviant requests, under the guise of romantic love

. For instance, they isolate their new partners from those who care about them–family and friends–by claiming that they're so in love with them that they wish to spend as much time as possible together. If the psychopath's partner wishes to go out with friends, he spreads gossip about those individuals, claiming that they were critical of her or of their relationship. Or the psychopath may state that he's so much in love with his partner that he can't bear to spend time apart from her.
Couched in these positive terms,

many women allow

their other, healthy, social relationships with family members and friends to slowly but surely deteriorate. The less support they have from others, the more such women invest themselves wholeheartedly in the psychopathic bond. Once he senses his power over her, the psychopath becomes more openly possessive and controlling. Psychopaths have an intuitive relationship barometer that tells them when they have achieved dominance over others and can demand more (and more and more…) from them.
Another way in which psychopaths condition their partners to accept a toxic relationship is by gradually pushing the envelope of deviant requests. Since psychopaths are easily bored and need constant thrills, they may initially ask their targets to make out in public, under the pretense that they're so attracted to them that they can't keep his hands off of them. In reality, however, p

sychopaths are not as attracted to their partners, even at the beginning of the relationship, as to the thrill of crossing the boundaries of public decency and demeaning their partners

. Recall from my previous post that psychopaths are extreme narcissists who derive most pleasure from the dominance and victimization of others.
As soon as the victim complies with one perverse request, it becomes normative

. After a short while, the psychopath will demand more indecent behavior from her, once again pretending that it stems from their great and special passion.

Pretty soon, the victim finds herself complicit with his abnormal behavior, sometimes even addicted to it.

Not surprisingly, this technique is often used by pimps to create loyalty and submission in the women and girls they ensnare into prostitution. What begins under the guise of romantic love and passion–something that most women yearn for–ends up being what it always was in reality and in the psychopath's evil design:

a form of sexual slavery.
Even partners who refuse to engage in the psychopath's transgressive behavior–be it his scams, lies or sexual perversion–are inevitably poisoned by the toxic relationship if they continue to stay with him.

The most common way in which a psychopath poisons his partner is to condition her to accept his abusive behavior as normal.

This doesn't have to be under the form of physical violence, although it can be.
More commonly, however, any person who stays with a psychopath becomes gradually used to bigger and bigger doses of emotional abuse.
When she catches the psychopath cheating on her for the first time, she may have a normal reaction and break up with him. But if she doesn't have the strength to move on and later returns to him–since after bouts of promiscuity, a psychopath is likely to act repentant and romantic to lure back his main partner(s)–then the next times she discovers evidence of his cheating (or lying, or fraud), she puts up with it, or pretends she doesn't know about it.
Denial becomes the shield that absorbs most of the emotional impact of his hurtful behavior.

When denial is no longer possible, because his wrongdoings become too frequent and flagrant, she displaces her anger and resentment towards the other women in order to maintain the "integrity" of her relationship with him. If he cheated and lied, it's the other women's fault rather than his. She also blames those who point out the psychopath's pathology rather than him for mistreating her. They're the bearers of bad news, who expose the hollowness of the life she leads with him: a truth she can no longer face, after becoming so dependent on him. At some point, she becomes more invested in the false image of strength and of a wonderful relationship she has with the psychopath than in facing the dire reality and moving on, to achieve real strength in life and have the chance of having a non-pathological romantic relationship.
Eventually, after a long series of discoveries of infidelities and other kinds of bad behavior, she becomes used to it and finds some solace in the assumption that those flings mean nothing to him. In spite of his consistently unloving behavior, she convinces herself that the psychopath loves her and that she's the most important woman in his life. His infidelity then becomes open and normative: what he used to do behind her back he does openly, before her eyes. What's more, since psychopaths are sadists,
he relishes seeing her suffer from a combination of jealousy, wounded pride and helpless love.
Any person intimately involved with a psychopath will be harmed

. To offer an analogy, the cancer cells that are most dangerous are the few that resist the chemotherapy and multiply quickly in the body, to kill it. Psychologically, the most dangerous aspects of any victim of psychopathic seduction are the ones that survive and adapt to his mistreatment. Once she becomes inured to the constant lies, verbal abuse, cheating, etc, she allows those vices to multiply in the relationship and take over her life.
Just as the most pathological elements of a society adapt to and rise to the top of totalitarian regimes, and just as the most pathological individuals thrive in the life of crime of gangs, so the most pathological parts of a person adapt to and embrace the disorder of a psychopath.

A psychopath trains his victim gradually into a form of submission–or acceptance of his deviant behavior–that annihilates everything that's healthy about her personality and existence

. Eventually, if she doesn't find the strength to leave him, she's reduced by the psychopath's gradual poison to the shadow of the strong and healthy person she once was.
Labels: adult children of narcissists, control mind control, manipulate, narcissism, not your fault, psychopath, psychopathy, seduction, trauma bonding
shared by Barbara at
12:02 AM
115 comments


Share
Monday, September 18, 2017
Be Very Specific in Custody Agreements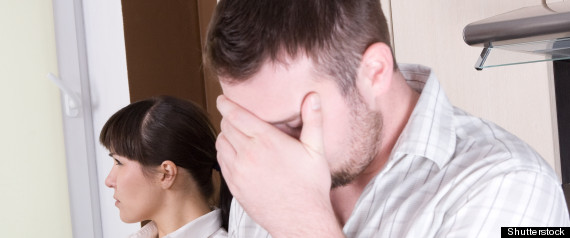 A child custody agreement is an extremely important document that will largely influence your life as a co-parent. Child custody agreements essentially lay out how you, your co-parent, and your child will be living your daily lives. For this reason, you and your co-parent must ensure that the rules of raising your child are clearly defined in the document. Including provisions in your custody agreement is a good way to thoroughly cover every aspect of your responsibilities as co-parents.
Before adding provisions to your custody agreement
Child custody agreements must be given a lot of time and thought. They must be thorough and include everything that you will need to know as a co-parent for your child. Before adding provisions to your custody agreement there are a few major issues that must be accounted for. A basic child custody agreement should include:
A definition for the type of legal custody that will be implemented. Legal custody refers to the decisions making responsibilities for the child. These responsibilities can be given to one or both co-parents.




A definition for the type of physical custody that will be implemented. Physical custody refers to the day-to-day caretaking responsibilities for the child. These responsibilities can be given to one or both co-parents.




A method should be defined for making modifications to the custody agreement if circumstances are to change in the future and the custody agreement needs to be changed.




A basic visitation schedule must be created following the determination of physical custody. This visitation schedule will determine how the child's time will be divided among both co-parents.



Most states require by law that co-parents include these issues in their custody agreement. Be sure to consult with you attorney or a family law professional in your state to determine what needs to be included in your own custody agreement.
Including your own provisions in your custody agreement
Now that the basic issues of your custody agreement have been defined, you and your co-parent will be able to add your own provisions if you feel that its necessary. These provisions will be useful in saving you and your co-parent a lot of stress and unneeded conflict in the future. The easiest way to come up with these provisions is to reflect on what issues you and your co-parent have currently regarding your co-parenting relationship. You may also come up with provisions by trying to predict and problems that may arise in the future and creating preventative provisions.
The most common types of provisions are used to provide more detail to the issues included in your basic child custody agreement. For instance, if you and your co-parent agree that details need to be added to your legal or physical custody agreements you may do so. Other provisions may also be added regarding separate issues such as how you will allow your child to interact with new partners or how you and you co-parent choose to contact one another. Any stipulation can be created as long as you and your co-parent come to an agreement on it. If you and your co-parent wish to make a provision but you cannot come to an agreement on the situation, you may request that a judge make a determination.
Remember that a judge must approve all provisions. A judge may also request you to state your argument as to why a provision is needed. Be sure to have a valid reason for creating each provision otherwise it is likely that it will not be approved.
SOURCE
Labels: child custody, co-parenting, coparenting, custody, narcissist, psychological, psychopath, responsibility, sociopath, supervision, time
shared by Barbara at
12:33 AM
1 comments


Share
Sunday, September 17, 2017
Liar! Liar!
How to tell when you're not being told the straight story
By Cynthia Hubert
SACRAMENTO BEE
You think you can tell when he's lying.
His eyes dart back and forth. He can't keep his hands still. He stutters and stumbles over his words.
Deception is written all over him, right? Not necessarily.
Nailing a fibber is not nearly as easy or instinctive as most people think, say scientists, authors and other keen observers of the art of deception.
"There is no simple checklist," says Gregory Hartley, a former military interrogator who applies the techniques he used on enemy combatants in a new book for civilians,
"How To Spot a Liar."
But with a little practice, Hartley insists, you, too, can become a human lie detector.
It is a skill that has challenged us through the ages, says Dallas Denery, a professor of medieval history at Bowdoin College in Maine who is working on a book about the history of lying. "The problem of lies and liars has been with us forever," he says. "In the Judeo-Christian tradition, history really begins with a lie, with Adam and Eve and the serpent."
Fast forward to modern times and a 2002 study suggesting that most people lie in everyday conversation. Researchers at the University of Massachusetts observed people talking for 10 minutes and found that 60 percent of them lied at least once, telling an average of two to three fibs. Some of the lies were benign, but others were extreme, including one person who falsely claimed to be a rock star.
"We didn't expect lying to be such a common part of daily life," one of the researchers, Robert Feldman, observed after the study was published.
Over the years, CIA agents, police detectives, psychologists, lawyers and others have tried a variety of methods to identify liars, from polygraph machines to "voice stress analysis" to analysis of barely perceptible facial movements that can give away hidden feelings. None of the techniques has been foolproof.
And the search for the truth continues. The science of liars and lying remains a hot topic in research circles, and book after book offers the latest theory about how to tell when a spouse is cheating, a witness is lying in court or a car salesman is overstating the value of a vehicle.
Check out just a few of the titles on the subject at www.amazon.com:
"Lies and Liars: Pinocchio's Nose and Less Obvious Clues," "Liar! A Critique of Lies and the Act of Lying," "When Your Lover Is a Liar," and "The Concise Book of Lying."
It's enough to shatter your trust in humanity.
John Mayoue, an Atlanta divorce lawyer who has represented famous clients - including Jane Fonda in her breakup with Ted Turner - says lying is rampant in his business.
"In the courtroom, there is no end to the lying, particularly if money is at stake," Mayoue says. "The more money, the bigger the lies."
The greatest lie in relationships, he says, is "Honey, I love you but I'm no longer in love with you. That's someone's way of saying they're cheating on you."
The Internet culture has made lying practically a sport, Mayoue observes. "You just have to assume that you're in the midst of a liar's ball when you're online," he says. "It's a fantasy realm. I can't see you. I can't look at signals. I can't test you. There is no verification."
In court and in daily life, Mayoue believes, a person's eyes tell the truest story.
"Looking at someone in an unwavering manner and answering the question is very telling," he says. "When I see eyes shift side to side and up and down, it just causes suspicion."
Hartley, the former interrogator, agrees that body language can hint at deception. But not always, he says. "Your eyes drift naturally when you're searching for information," he says. "I've never met anyone who doesn't move their eyes when looking for details."
The key to uncovering a lie, he says, is knowing how the liar behaves normally, when he or she is relaxed, and picking up on changes in voice patterns, eye movement and other body language.
"You've got to ask the right questions, then observe how that person responds," Hartley says.
Signs of stress, which may signal that someone is lying, include flared nostrils and audible breathing, shaky hands and elbows moving closer to the ribs, according to Hartley.
"Stress does horrible things to our brains," he says. "Stress hormones can virtually turn off your brain and make you become reactive."
For the most notorious liars, the tendency to fib may be biological, suggests a study by researchers at the University of Southern California.
Pathological liars, the scientists found, have structural differences in their brains that could affect their abilities to feel remorse and learn moral behavior and might give them an advantage in planning deceitful strategies, the researchers discovered.

Other scientists have suggested that pathological liars owe their behavior to the psychiatric diagnoses known as narcissism or sociopathy, and may truly believe their own falsehoods.

But the average, everyday fibber lies to achieve a goal, says communication expert Laurie Puhn, author of the best-selling book
"Instant Persuasion, How To Change Your Words To Change Your Life."
Most people lie to avoid hurting someone's feelings, to avoid a commitment or a task, to cover up bad behavior or to elevate themselves professionally or personally, she says.
Puhn advises people who suspect someone is lying to ask unexpected questions, look for contradictions in their statements and ask a follow-up question a couple of days later about the suspected lie.
"If someone says they had to work late to deal with a new client and you are suspicious, ask them about it a week later," she says. "They're likely to answer, 'What new client?'
It's hard for liars to keep their lies straight."
Bettyanne Bruin, who parlayed her experiences with a former partner into a book and a support group for people who have been deceived, says
the first step toward detecting a liar is overcoming denial.
"People tend to ignore the red flags," says Bruin, author of
"Shattered: Six Steps From Betrayal to Recovery
." "Their gut tells them what is going on, but they really do want to believe the best about the person they love."
The most critical sign that a partner is lying, she says, is defensiveness.
"Liars are very defensive when you question them," says Bruin. "They will become very resistant and angrier and angrier upon each attempt to probe." Often, she says, they make their partners feel guilty about questioning them. "They'll say, 'You're being unreasonable,' or 'Why are you treating me this way?' "
Types of lies
Joseph Tecce, an associate professor of psychology at Boston College who has studied liars and lying, identifies six types of untruths, some more egregious than others.
He classifies them as:
The 'protective' lie, which can shield the liar from danger.
The 'heroic' lie, created to protect someone else from danger or punishment.
The 'playful' lie, such as an angler's fib about the size of his fish.
The 'ego' lie, designed to shield someone from embarrassment.
The 'gainful' lie, which somehow enriches the fibber.
And the 'malicious' lie, told to deliberately hurt someone else.
Labels: con man, deception, fraud, infidelity, liar, narcissist, psychopath, sociopath
shared by Barbara at
12:51 AM
4 comments


Share
Saturday, September 16, 2017
Safety Nets Often Fail Abuse Victims
This situation is true of far TOO MANY places in North America... not just Seattle.
By SCOTT GUTIERREZ
Victims of domestic violence often turn to a neighbor instead of the police, and even if they sought court protection they often weren't given help to stay safe, according to a recent study of domestic violence homicides in Washington.
In addition, women of color were two or three times more likely than Caucasian women to be killed by an intimate partner, according to the report, and often faced cultural and language barriers to escaping an abusive relationship. The same trend was apparent with 43 men who have been killed since the biennial Domestic Violence Fatality Review began in 1997, according to the report.
The report, which was presented Monday by the Washington State Coalition Against Domestic Violence, looks at trends in domestic violence homicides in an effort to improve the criminal justice system and community response to better protect victims.
Sixty-eight people were killed as the result of domestic violence in the latest two-year period examined, between July 2006 and June 2008. Of those cases, 11 were chosen for an in-depth look.
In six of those cases, victims went to a neighbor or community member instead of calling the police. Private citizens often didn't know what to do and weren't aware of organizations that they could call for advice about how to help a victim of abuse.
In the past, the fatality review mostly focused on improving how police and courts handle domestic violence. This year, the focus shifted more toward how community members could better prepare if someone sought help from them, including how to help without jeopardizing their own safety, she said.
"In general, who do you turn to when in a crisis? I think most go to the people who are closest to us before we go to a stranger," said Kelly Starr, a coalition spokeswoman. "We can't rely on all of these systems as the answer."
The report recommended that block watches and crime-prevention groups learn more about domestic violence resources and share information. It also suggested that the media give contact information about advocacy services when reporting on domestic violence.
"I think the next piece is building the community's capacity to respond to this. We all have to build ourselves up so we're ready," Starr said.
Still, the report found areas where the court system needed improvement. For instance, victims often had no help from advocates when petitioning for court protection orders against their abusers. Without someone helping them make that decision, they could increase their risk in some cases, according to the report. An advocate can help plan where to go or what to do if the abuser retaliates or with deciding whether obtaining an order is the safest option.
One woman was killed last year in Federal Way just three hours after her boyfriend was served with an anti-harassment order.
In King County, the Prosecutor's Office provides a protection order advocacy program that victims have used in 73,000 cases since it was established 20 years ago. Generally, advocates serve about 5,000 cases each year, in addition to 2,500 walk-ins seeking advice, said David Martin, who supervises the domestic violence unit.
"For some folks, these are very difficult decisions to make -- life-altering decisions. There could be children involved, or a long-term relationship," Martin said. "We want people to understand what's going on and to make a good, informed decision."
Most Washington courts that provide protection orders, however, don't offer advocacy services, according to the report.
In those cases, court clerks' offices could consider referring victims to community-based organizations, which wouldn't cost extra money, Starr said.
SOURCE
Labels: abuse survivors, domestic violence, failure, harassment, hotline, protective order, safety, victims
shared by Barbara at
12:10 AM
0 comments


Share
Friday, September 15, 2017
Narcissists & Conflict
by Kathy Krajco
One simple but easy-to-forget thing about narcissists is that, unlike normal people, they don't mind conflict.

They enjoy it.
Conflict makes normal people uncomfortable. We try to minimize it in our dealings with others. Oddly, we love it in fiction (Conflict is the gunpowder of fiction, and it's near relative - controversy - is the gunpowder of journalism. Maintaining constant conflict is the secret to storytelling success). But note that this is "safe" conflict. In real life we hate what we love to see characters go through in fiction.
Narcissists have a whole different attitude toward conflict. They use it strategically to manipulate. They seek conflict. They become impossible people, flying into conflict with you over anything you think, say, do, feel, or wear. As if THEY have the right to determine what you say, think, do, feel, or wear.
This isn't just arrogance.
It's a game in which you're damned if you do and damned if you don't, because they are being deliberately impossible to please.
When this is the motive, what happens when you try to defuse conflict, when you try to appease? The narcissist sees that as a sign of weakness, as sign of backing down. It just makes him bolder. This is no testing run at you anymore: now he is serious about running you over.
He sees your "weakness" as REASON to come on stronger = to get madder and even more impossible. It's how he's controlling you.
In other words, trying to smooth it over, trying to appease the narcissist just backfires, making him more aggressive, not less aggressive.
So, don't do it.
This is just one of many examples of how normal human behavior backfires in Wonderland, simply because of a narcissist's alien mentality.
ARTICLE
Labels: abuse, conflict, drama, drawing attention to it, manipulative, narcissism, narcissist, pain, psychopath, sociopath
shared by Barbara at
12:07 AM
11 comments


Share
Thursday, September 14, 2017
Verbal & Emotional Abuse
DEFINITIONS OF VERBAL & EMOTIONAL ABUSE
- You understand their feelings, but they never attempt to understand yours;
- They dismiss your difficulties or issues as unimportant or an overreaction;
- They do not listen to you;
- They always put their needs before yours;
- They expect you to perform tasks that you find unpleasant or humiliating;
- You "walk on eggshells" in an effort not to upset them;
- They ignore logic and prefer amateur theatrics in order to remain the centre of attention;
- Instead manipulate you into feeling guilty for things that have nothing to do with you;
- They attempt to destroy any outside support you receive by belittling the people/ service/ practice in an attempt to retain exclusive control over your emotions;
- They never take responsibility for hurting others;
- They blame everyone and everything else for any unfortunate events in their lives;
- They perceive themselves as martyrs or victims and constantly expect preferential treatment.
Copyright 2002 Abuse List.
*************************
WHAT IS EMOTIONAL ABUSE?
There is no universally accepted definition of emotional abuse. Like other forms of violence in relationships, emotional abuse is based on power and control. The following are widely recognized as forms of emotional abuse:
rejecting
- refusing to acknowledge a person's presence, value or worth; communicating to a person that she or he is useless or inferior; devaluing her/his thoughts and feelings. Example: repeatedly treating a child differently from siblings in a way that suggests resentment, rejection or dislike for the child.
degrading
- insulting, ridiculing, name calling, imitating and infantilizing; behaviour which diminishes the identity, dignity and self-worth of the person. Examples: yelling, swearing, publicly humiliating or labelling a person as stupid; mimicking a person's disability; treating a senior as if she or he cannot make decisions.
terrorizing
- inducing terror or extreme fear in a person; coercing by intimidation; placing or threatening to place a person in an unfit or dangerous environment. Examples: forcing a child to watch violent acts toward other family members or pets; threatening to leave, physically hurt or kill a person, pets or people she / he cares about; threatening to destroy a person's possessions; threatening to have a person deported or put in an institution; stalking.
isolating
- physical confinement; restricting normal contact with others; limiting freedom within a person's own environment. Examples: excluding a senior from participating in decisions about her or his own life; locking a child in a closet or room alone; refusing a female partner or senior access to her or his own money and financial affairs; withholding contact with grandchildren; depriving a person of mobility aids or transportation.
corrupting/exploiting
- socializing a person into accepting ideas or behaviour which oppose legal standards; using a person for advantage or profit; training a child to serve the interests of the abuser and not of the child. Examples: child sexual abuse; permitting a child to use alcohol or drugs or see pornography; enticing a person into the sex trade.
denying emotional responsiveness
- failing to provide care in a sensitive and responsive manner; being detached and uninvolved; interacting only when necessary; ignoring a person's mental health needs. Examples: ignoring a child's attempt to interact; failing to show affection, caring and / or love for a child; treating a senior who lives in an institution as though she / he is an object or "a job to be done."
- Emotional abuse accompanies other forms of abuse, but also may occur on its own;
- No abuse - neglect, physical, sexual or financial - can occur without psychological consequences. Therefore all abuse contains elements of emotional abuse;
- Emotional abuse follows a pattern; it is repeated and sustained. If left unchecked, abuse does not get better over time. It only gets worse;
- Like other forms of violence in relationships, those who hold the least power and resources in society, for example, women and children, are most often emotionally abused;
- Emotional abuse can severely damage a person's sense of self-worth and perception;
- In children, emotional abuse can impair psychological development, including: intelligence, memory, recognition, perception, attention, imagination and moral development; and
- Emotional abuse can also affect a child's social development and may result in an impaired ability to perceive, feel, understand and express emotions.
HOW WIDESPREAD IS EMOTIONAL ABUSE?
Only a few studies provide insight about the prevalence of emotional abuse. Emotional abuse is difficult to research because:
- Its effects have only recently been recognized;
- There are no consistent definitions and it is hard to define;
- It is difficult to detect, assess and substantiate; and
- Many cases of emotional abuse go unreported.
- Chronic verbal aggression ranked as the second most prevalent form of mistreatment following material abuse.
FACTS TO CONSIDER
Emotional abuse of children can result in serious emotional and/or behavioural problems, including depression, lack of attachment or emotional bond to a parent or guardian, low cognitive ability and educational achievement, and poor social skills.
One study which looked at emotionally abused children in infancy and then again during their preschool years consistently found them to be angry, uncooperative and unattached to their primary caregiver. The children also lacked creativity, persistence and enthusiasm.
Children who experience rejection are more likely than accepted children to exhibit hostility, aggressive or passive-aggressive behaviour, to be extremely dependent, to have negative opinions of themselves and their abilities, to be emotionally unstable or unresponsive, and to have a negative perception of the world around them.
Parental verbal aggression (e.g., yelling, insulting) or symbolic aggression (e.g., slamming a door, giving the silent treatment) toward children can have serious consequences. Children who experience these forms of abuse demonstrate higher rates of physical aggressiveness, delinquency and interpersonal problems than other children. Children whose parents are additionally physically abusive are even more likely to experience such difficulties.
Children who see or hear their mothers being abused are victims of emotional abuse.
Growing up in such an environment is terrifying and severely affects a child's psychological and social development. Male children may learn to model violent behaviour while female children may learn that being abused is a normal part of relationships. This contributes to the intergenerational cycle of violence.
Many women in physically abusive relationships feel that the emotional abuse is more severely debilitating than the physical abuse in the relationship.
Repeated verbal abuse such as blaming, ridiculing, insulting, swearing, yelling and humiliation has long-term negative effects on a woman's self-esteem and contributes to feelings of uselessness, worthlessness and self-blame.
Threatening to kill or physically harm a female partner, her children, other family members or pets establishes dominance and coercive power on the part of the abuser. The female partner feels extreme terror, vulnerability and powerlessness within the relationship. This type of emotional abuse can make an abused woman feel helpless and isolated.
Jealousy, possessiveness and interrogation about whereabouts and activities are controlling behaviours which can severely restrict a female partner's independence and freedom. Social and financial isolation may leave her dependent upon the abuser for social contact money and the necessities of life.
Emotional abuse can have serious physical and psychological consequences for women, including severe depression, anxiety, persistent headaches, back and limb problems, and stomach problems.
Women who are psychologically abused but not physically abused are five times more likely to misuse alcohol than women who have not experienced abuse.
Senior abuse is still a new issue and there is still little research in this field on emotional abuse.
We do know that senior emotional abuse and neglect can be personal or systemic and that it occurs in a variety of relationships and settings, including abuse by:
- a partner;
- adult children or other relatives;
- unrelated, formal or informal caregivers; or
- someone in a position of trust.
Seniors who are emotionally abused may experience feelings of extreme inadequacy, guilt, low self-esteem, symptoms of depression, fear of failure, powerlessness or hopelessness. These signs may be easily confused with loss of mental capability so that a senior may be labelled as "senile" or "incapable" when in fact she or he may be being emotionally abused.
Abusers may often outwardly display anger and resentment toward the senior in the company of others. They may also display a complete lack of respect or concern for the senior by repeatedly interrupting or publicly humiliating her or him. Not taking into account a senior's wishes concerning decisions about her or his own life is an outward sign of abuse.
DETECTING EMOTIONAL ABUSE
Emotional abuse may be difficult to detect. However, personal awareness and understanding of the issue is key to recognizing it. The following indicators may assist in detecting emotional abuse.
possible indicators of emotional abuse
- depression;
- withdrawal;
- low self-esteem;
- severe anxiety;
- fearfulness;
- failure to thrive in infancy;
- aggression;
- emotional instability;
- sleep disturbances;
- physical complaints with no medical basis;
- inappropriate behaviour for age or development;
- overly passive/compliant;
- suicide attempts or discussion;
- extreme dependence;
- underachievement;
- inability to trust;
- stealing;
- other forms of abuse present or suspected;
- feelings of shame and guilt;
- frequent crying;
- self-blame/self-depreciation;
- overly passive/compliant;
- delay or refusal of medical treatment;
- discomfort or nervousness around caregiver or relative;
- substance abuse; and
- avoidance of eye contact.
LEGAL INTERVENTION
Legal intervention in cases of child emotional abuse and neglect is governed by provincial and territorial child protection legislation.
All jurisdictions require that alleged or suspected child emotional abuse or neglect be reported to child protection authorities or the police. In some jurisdictions, failure to report child emotional abuse or neglect may result in a fine or imprisonment.
Emotionally abusive behaviour such as repeatedly following the other person or someone known to her or him; repeatedly communicating, directly or indirectly, with the other person or someone known to her or him; harassing the other person with telephone calls; besetting or watching the other person's house or place of work; and / or engaging in threatening conduct directed at the other person or a member of her or his family is criminal harassment.
These behaviours must cause a person to fear for her or his safety or the safety of someone she or he knows.
Other forms of emotional abuse such as insulting, isolating, infantilizing, humiliating, and ignoring, although serious, are not criminal behaviours and cannot be prosecuted.
WHAT CAN YOU DO?
If you are being abused, remember:
-You are not alone;
- It is not your fault;
- No one ever deserves to be abused; and
- Help is available.
if you suspect/know someone is being abused
- Listen;
- Believe;
- Support;
- Let the person know about available support services; and
- Report suspected or known child abuse or neglect to a child welfare agency or the police.
if you are a service provider:
Work with other organizations to:
- Increase awareness of emotional abuse;
- Address the needs of those who have been or are being emotionally abused; and
- Keep informed of resources and materials relating to intervention and prevention of abuse.
support
Services:
- 24 hour help-line or distress line;
- transition house or shelter;
- social service agency;
- child welfare or family services agency;
- police;
- legal aid service;
- health professional (e.g., nurse, doctor, dentist);
- community health centre;
- public health department;
- community counselling centre;
- home support agency;
- seniors' centre;
- community living association;
- friendship centre;
- religious/spiritual organization.
THE PSYCHOLOGY OF ABUSIVE MEN
72% of American suicides are committed by white males; black men prefer homicide. (This suggests white men blame themselves and black men blame others: white neurotics, black psychotics.) Prisons overflow with men, and juvenile detention centers teem with boys; remedial readers are, in 90% of cases, male, as are those diagnosed with Attention Deficit Disorder, substance abusers, and the violent. Rates of injury are three times as high for males. The lives of men are eroded by frustration inhibition perversion.
A white collar drug addict remarked: My work is so boring that it's really hard to do it if you're not hung-over in some way. My friend tried to not do drugs for a while and he was, like, "This is a nightmare! I have to sleep eight hours a day! I'm tired all the time! I wake up and it takes me three hours to get up, and then I'm tired in the afternoon."
Men are dying of loneliness, and no one knows.
- from
The Eclipse: A Memoir of Suicide
by Antonella Gambotto
Labels: definitions, emotional abuse, hurt, liars, male, verbal abuse, women
Tuesday, September 12, 2017
Stockholm Syndrome & Cognitive Dissonance
By Joseph M. Carver, PhD -- Mental Health Professional, Clinical Psychologist
People are often amazed at their own psychological conditions and reactions. Those with depression are stunned when they remember they've thought of killing themselves. Patients recovering from severe psychiatric disturbances are often shocked as they remember their symptoms and behavior during the episode.
A patient with Bipolar Disorder recently told me "I can't believe I thought I could change the weather through mental telepathy!" A common reaction is "I can't believe I did that!"
In clinical practice, some of the most surprised and shocked individuals are those who have been involved in controlling and abusive relationships.
When the relationship ends, they offer comments such as:
"I know what he's done to me, but I still love him",

"I don't know why, but I want him back", or

"I know it sounds crazy, but I miss her".
Recently I've heard "This doesn't make sense. He's got a new girlfriend and he's abusing her too… but I'm jealous!" Friends and relatives are even more amazed and shocked when they hear these comments or witness their loved one returning to an abusive relationship. While the situation doesn't make sense from a social standpoint, does it make sense from a psychological viewpoint? The answer is - Yes!
On August 23rd, 1973 two machine-gun carrying criminals entered a bank in Stockholm, Sweden. Blasting their guns, one prison escapee named Jan-Erik Olsson announced to the terrified bank employees "The party has just begun!" The two bank robbers held four hostages, three women and one man, for the next 131 hours. The hostages were strapped with dynamite and held in a bank vault until finally rescued on August 28th.
After their rescue, the hostages exhibited a shocking attitude considering they were threatened, abused, and feared for their lives for over five days. In their media interviews, it was clear that they supported their captors and actually feared law enforcement personnel who came to their rescue. The hostages had begun to feel the captors were actually protecting them from the police. One woman later became engaged to one of the criminals and another developed a legal defense fund to aid in their criminal defense fees. Clearly, the hostages had "bonded" emotionally with their captors.
While the psychological condition in hostage situations became known as "Stockholm Syndrome" due to the publicity – the emotional "bonding" with captors was a familiar story in psychology. It had been recognized many years before and was found in studies of other hostage, prisoner, or abusive situations such as:
* Abused Children/ Adults
* Battered/Abused Women
* Prisoners of War
* Cult Members
* Incest Victims
* Criminal Hostage Situations
* Controlling/Intimidating Relationships
* Betrayal Victims
* Abusive, Controlling Boss
In the final analysis, emotionally bonding with an abuser is actually a strategy for survival for victims of abuse and intimidation. The "Stockholm Syndrome" reaction in hostage and/or abuse situations is so well recognized at this time that police hostage negotiators no longer view it as unusual. In fact, it is often encouraged in crime situations as it improves the chances for survival of the hostages. On the down side, it also assures that the hostages experiencing "Stockholm Syndrome" will not be very cooperative during rescue or criminal prosecution.
Local law enforcement personnel have long recognized this syndrome with battered women who fail to press charges, bail their battering husband/boyfriend out of jail, and even physically attack police officers when they arrive to rescue them from a violent assault.
Stockholm Syndrome (SS) can also be found in family, romantic, and interpersonal relationships. The abuser may be a husband or wife, boyfriend or girlfriend, friend, sibling, father or mother, boss, or any other role in which the abuser is in a position of control or authority.
It's important to understand the components of Stockholm Syndrome as they relate to abusive and controlling relationships. Once the syndrome is understood, it's easier to understand why victims support, love, and even defend their abusers and controllers.
Every syndrome has symptoms or behaviors and Stockholm Syndrome is no exception. While a clear-cut list has not been established due to varying opinions by researchers and experts, several of these features will be present:
* Positive feelings by the victim toward the abuser/controller
* Negative feelings by the victim toward family, friends, or authorities trying to rescue/support them or win their release
* Support of the abuser's reasons and behaviors
* Positive feelings by the abuser toward the victim
* Supportive behaviors by the victim, at times helping the abuser
* Inability to engage in behaviors that may assist in their release or detachment
Stockholm Syndrome doesn't occur in every hostage or abusive situation. In another bank robbery involving hostages, after terrorizing patrons and employees for many hours, a police sharpshooter shot and wounded the terrorizing bank robber. After he hit the floor, two women picked him up and physically held him up to the window for another shot. As you can see, the length of time one is exposed to abuse/control and other factors are certainly involved.
It has been found that four situations or conditions are present that serve as a foundation for the development of Stockholm Syndrome. These four situations can be found in hostage, severe abuse, and abusive relationships:
* The presence of a perceived threat to one's physical or psychological survival and the belief that the abuser would carry out the threat
* The presence of a perceived small kindness from the abuser to the victim
* Isolation from perspectives other than those of the abuser
* The perceived inability to escape the situation
By considering each situation we can understand how Stockholm Syndrome develops in romantic relationships as well as criminal/hostage situations. Looking at each situation:
Perceived threat to one's physical/psychological survival
The perception of threat can be formed by direct, indirect, or witnessed methods. Criminal or antisocial partners can directly threaten your life or the life of friends and family. Their history of violence leads us to believe that the captor/controller will carry out the threat in a direct manner if we fail to comply with their demands. The abuser assures us that only our cooperation keeps our loved ones safe.
Indirectly, the abuser/controller offers subtle threats that you will never leave them or have another partner, reminding you that people in the past have paid dearly for not following their wishes.
Hints are often offered such as "I know people who can make others disappear". Indirect threats also come from the stories told by the abuser or controller – how they obtained revenge on those who have crossed them in the past. These stories of revenge are told to remind the victim that revenge is possible if they leave.
Witnessing violence or aggression is also a perceived threat. Witnessing a violent temper directed at a television set, others on the highway, or a third party clearly sends us the message that we could be the next target for violence. Witnessing the thoughts and attitudes of the abuser/controller is threatening and intimidating, knowing that we will be the target of those thoughts in the future.
The "Small Kindness" Perception
In threatening and survival situations, we look for evidence of hope – a small sign that the situation may improve. When an abuser/controller shows the victim some small kindness, even though it is to the abusers benefit as well, the victim interprets that small kindness as a positive trait of the captor. In criminal/war hostage situations, letting the victim live is often enough. Small behaviors, such as allowing a bathroom visit or providing food/water, are enough to strengthen the Stockholm Syndrome in criminal hostage events.
In relationships with abusers, a birthday card, a gift (usually provided after a period of abuse), or a special treat are interpreted as not only positive, but evidence that the abuser is not "all bad" and may at some time correct his/her behavior.
Abusers and controllers are often given positive credit for not abusing their partner, when the partner would have normally been subjected to verbal or physical abuse in a certain situation. An aggressive and jealous partner may normally become intimidating or abusive in certain social situations, as when an opposite-sex coworker waves in a crowd.
After seeing the wave, the victim expects to be verbally battered and when it doesn't happen, that "small kindness" is interpreted as a positive sign.
Similar to the small kindness perception is the perception of a "soft side". During the relationship, the abuser/controller may share information about their past – how they were mistreated, abused, neglected, or wronged. T
he victim begins to feel the abuser/controller may be capable of fixing their behavior or worse yet, that they (abuser) may also be a "victim". Sympathy may develop toward the abuser and we often hear the victim of Stockholm Syndrome defending their abuser with "I know he fractured my jaw and ribs…but he's troubled. He had a rough childhood!" Losers and abusers may admit they need psychiatric help or acknowledge they are mentally disturbed, however, it's almost always after they have already abused or intimidated the victim. The admission is a way of denying responsibility for the abuse.
In truth, personality disorders and criminals have learned over the years that personal responsibility for their violent/abusive behaviors can be minimized and even denied by blaming their bad upbringing, abuse as a child, and now - video games. One murderer blamed his crime on eating too much junk food – now known as the "Twinkie Defense". While it may be true that the abuser/controller had a difficult upbringing – showing sympathy for his/her history produces no change in their behavior and in fact, prolongs the length of time you will be abused.
While "sad stories" are always included in their apologies – after the abusive/controlling event - their behavior never changes! Keep in mind; once you become hardened to the "sad stories", they will simply try another approach.
I know of no victim of abuse or crime who has heard their abuser say "I'm beating (robbing, mugging, etc.) you because my Mom hated me!"
Isolation from Perspectives Other than those of the Captor
In abusive and controlling relationships, the victim has the sense they are always "walking on eggshells" – fearful of saying or doing anything that might prompt a violent/intimidating outburst. For their survival, they begin to see the world through the abuser's perspective. They begin to fix things that might prompt an outburst, act in ways they know makes the abuser happy, or avoid aspects of their own life that may prompt a problem. If we only have a dollar in our pocket, then most of our decisions become financial decisions. If our partner is an abuser or controller, then the majority of our decisions are based on our perception of the abuser's potential reaction. We become preoccupied with the needs, desires, and habits of the abuser/controller.
Taking the abuser's perspective as a survival technique can become so intense that the victim actually develops anger toward those trying to help them
. The abuser is already angry and resentful toward anyone who would provide the victim support, typically using multiple methods and manipulations to isolate the victim from others. Any contact the victim has with supportive people in the community is met with accusations, threats, and/or violent outbursts. Victims then turn on their family – fearing family contact will cause additional violence and abuse in the home.
At this point, victims curse their parents and friends, tell them not to call and stop interfering, and break off communication with others
. Agreeing with the abuser/controller, supportive others are now viewed as "causing trouble" and must be avoided.
Many victims threaten their family and friends with restraining orders if they continue to "interfere" or try to help the victim in their situation. On the surface it would appear that they have sided with the abuser/controller. In truth, they are trying to minimize contact situation that might make them a target of additional verbal abuse or intimidation. If a casual phone call from Mom prompts a two-hour temper outburst with threats and accusations – the victim quickly realizes it's safer if Mom stops calling. If simply telling Mom to stop calling doesn't work, for his or her own safety the victim may accuse Mom of attempting to ruin the relationship and demand that she stop calling.
In severe cases of Stockholm Syndrome in relationships, the victim may have difficulty leaving the abuser and may actually feel the abusive situation is their fault. In law enforcement situations, the victim may actually feel the arrest of their partner for physical abuse or battering is their fault.
Some women will allow their children to be removed by child protective agencies rather than give up the relationship with their abuser. As they take the perspective of the abuser, the children are at fault – they complained about the situation, they brought the attention of authorities to the home, and they put the adult relationship at risk. Sadly, the children have now become a danger to the victim's safety. For those with Stockholm Syndrome, allowing the children to be removed from the home decreases their victim stress while providing an emotionally and physically safer environment for the children.
Perceived Inability to Escape
As a hostage in a bank robbery, threatened by criminals with guns, it's easy to understand the perceived inability to escape. In romantic relationships, the belief that one can't escape is also very common. Many abusive/controlling relationships feel like till-death-do-us-part relationships – locked together by mutual financial issues/assets, mutual intimate knowledge, or legal situations. Here are some common situations:
*
Controlling partners have increased the financial obligations/debt in the relationship to the point that neither partner can financially survive on their own.
Controllers who sense their partner may be leaving will often purchase a new automobile, later claiming they can't pay alimony or child support due to their large car payments.
* The legal ending of a relationship, especially a martial relationship, often creates significant problems. A Controller who has an income that is "under the table" or maintained through legally questionable situations runs the risk of those sources of income being investigated or made public by the divorce/separation. The Controller then becomes more agitated about the possible public exposure of their business arrangements than the loss of the relationship.
*
The Controller often uses extreme threats including threatening to take the children out of state, threatening to quit their job/business rather than pay alimony/support, threatening public exposure of the victim's personal issues, or assuring the victim they will never have a peaceful life due to nonstop harassment
. In severe cases, the Controller may threaten an action that will undercut the victim's support such as "I'll see that you lose your job" or "I'll have your automobile burned".
*
Controllers often keep the victim locked into the relationship with severe guilt – threatening suicide if the victim leaves.
The victim hears "I'll kill myself in front of the children", "I'll set myself on fire in the front yard", or "Our children won't have a father/mother if you leave me!"
*
In relationships with an abuser or controller, the victim has also experienced a loss of self-esteem, self-confidence, and psychological energy. The victim may feel "burned out" and too depressed to leave.
Additionally, abusers and controllers often create a type of dependency by controlling the finances, placing automobiles/homes in their name, and eliminating any assets or resources the victim may use to leave. In clinical practice I've heard "I'd leave but I can't even get money out of the savings account! I don't know the PIN number."
*
In teens and young adults, victims may be attracted to a controlling individual when they feel inexperienced, insecure, and overwhelmed by a change in their life situation. When parents are going through a divorce, a teen may attach to a controlling individual, feeling the controller may stabilize their life.
Freshmen in college may be attracted to controlling individuals who promise to help them survive living away from home on a college campus.
In unhealthy relationships and definitely in Stockholm Syndrome there is a daily preoccupation with "trouble". Trouble is any individual, group, situation, comment, casual glance, or cold meal that may produce a temper tantrum or verbal abuse from the controller or abuser. To survive, "trouble" is to be avoided at all costs. The victim must control situations that produce trouble. That may include avoiding family, friends, co-workers, and anyone who may create "trouble" in the abusive relationship.
The victim does not hate family and friends; they are only avoiding "trouble"! The victim also cleans the house, calms the children, scans the mail, avoids certain topics, and anticipates every issue of the controller or abuse in an effort to avoid "trouble". In this situation, children who are noisy become "trouble". Loved ones and friends are sources of "trouble" for the victim who is attempting to avoid verbal or physical aggression.
Stockholm Syndrome in relationships is not uncommon. Law enforcement professionals are painfully aware of the situation – making a domestic dispute one of the high-risk calls during the work hours. Called by neighbors during a spousal abuse incident, the abuser is passive upon arrival of the police, only to find the abused spouse upset and threatening the officers if their abusive partner is arrested for domestic violence.
In truth, the victim knows the abuser/controller will retaliate against him/her if
1) they encourage an arrest,
2) they offer statements about the abuse/fight that are deemed disloyal by the abuser,
3) they don't bail them out of jail as quickly as possible, and
4) they don't personally apologize for the situation – as though it was their fault.
Stockholm Syndrome produces an unhealthy bond with the controller and abuser. It is the reason many victims continue to support an abuser after the relationship is over. It's also the reason they continue to see "the good side" of an abusive individual and appear sympathetic to someone who has mentally and sometimes physically abused them.
Is There Something Else Involved?
In a short response – Yes! Throughout history, people have found themselves supporting and participating in life situations that range from abusive to bizarre. In talking to these active and willing participants in bad and bizarre situations, it is clear they have developed feelings and attitudes that support their participation. One way these feelings and thoughts are developed is known as "cognitive dissonance". As you can tell, psychologists have large words and phrases for just about everything.
"Cognitive Dissonance" explains how and why people change their ideas and opinions to support situations that do not appear to be healthy, positive, or normal.
In the theory, an individual seeks to reduce information or opinions that make him or her uncomfortable. When we have two sets of cognitions (knowledge, opinion, feelings, input from others, etc.) that are the opposite, the situation becomes emotionally uncomfortable. Even though we might find ourselves in a foolish or difficult situation – few want to admit that fact. Instead, we attempt to reduce the dissonance - the fact that our cognitions don't match, agree, or make sense when combined. "Cognitive Dissonance" can be reduced by adding new cognitions – adding new thoughts and attitudes. Some examples:
* Heavy smokers know smoking causes lung cancer and multiple health risks. To continue smoking, the smoker changes his cognitions (thoughts/feelings) such as
1) "I'm smoking less than ten years ago",
2) "I'm smoking low-tar cigarettes",
3) "Those statistics are made up by the cancer industry conspiracy", or
4) "Something's got to get you anyway!"
These new cognitions/attitudes allow them to keep smoking and actually begin blaming restaurants for being unfair.
* You purchase a $40,000.00 Sport Utility Vehicle that gets 8 miles a gallon. You justify the expense and related issues with 1) "It's great on trips (you take one trip per year)", 2) "I can use it to haul stuff (one coffee table in 12 months), and 3) "You can carry a lot of people in it (95% of your trips are driver-only)."
* Your husband/boyfriend becomes abusive and assaultive. You can't leave due to the finances, children, or other factors. Through cognitive dissonance, you begin telling yourself "He only hits me open-handed" and "He's had a lot of stress at work."
Leon Festinger first coined "Cognitive Dissonance". He had observed a cult (1956) in which members gave up their homes, incomes, and jobs to work for the cult. This cult believed in messages from outer space that predicted the day the world would end by a flood. As cult members and firm believers, they believed they would be saved by flying saucers at the appointed time. As they gathered and waited to be taken by flying saucers at the specified time, the end-of-the-world came and went. No flood and no flying saucer! Rather than believing they were foolish after all that personal and emotional investment – they decided their beliefs had actually saved the world from the flood and they became firmer in their beliefs after the failure of the prophecy. The moral – the more you invest (income, job, home, time, effort, etc.) the stronger your need to justify your position. If we invest $5.00 in a raffle ticket, we justify losing with "I'll get them next time". If you invest everything you have, it requires an almost unreasoning belief and unusual attitude to support and justify that investment.
Studies tell us we are more loyal and committed to something that is difficult, uncomfortable, and even humiliating.
The initiation rituals of college fraternities, Marine boot camp, and graduate school all produce loyal and committed individuals. Almost any ordeal creates a bonding experience. Every couple, no matter how mismatched, falls in love in the movies after going through a terrorist takeover, being stalked by a killer, being stranded on an island, or being involved in an alien abduction. Investment and an ordeal are ingredients for a strong bonding – even if the bonding is unhealthy. No one bonds or falls in love by being a member of the Automobile Club or a music CD club. Struggling to survive on a deserted island – you bet!
Abusive relationships produce a great amount on unhealthy investment in both parties. In many cases we tend to remain and support the abusive relationship due to our investment in the relationship. Try telling a new Marine that since he or she has survived boot camp, they should now enroll in the National Guard! Several types of investments keep us in the bad relationship:
*
Emotional Investment
– We've invested so many emotions, cried so much, and worried so much that we feel we must see the relationship through to the finish.
*
Social Investment
– We've got our pride! To avoid social embarrassment and uncomfortable social situations, we remain in the relationship.
*
Family Investments
– If children are present in the relationship, decisions regarding the relationship are clouded by the status and needs of the children.
*
Financial Investment
– In many cases, the controlling and abusive partner has created a complex financial situation. Many victims remain in a bad relationship, waiting for a better financial situation to develop that would make their departure and detachment easier.
*
Lifestyle Investment
– Many controlling/abusive partners use money or a lifestyle as an investment. Victims in this situation may not want to lose their current lifestyle.
*
Intimacy Investment
– We often invest emotional and sexual intimacy. Some victims have experienced a destruction of their emotional and/or sexual self-esteem in the unhealthy relationship. The abusing partner may threaten to spread rumors or tell intimate details or secrets. A type of blackmail using intimacy is often found in these situations.
In many cases, it's not simply our feelings for an individual that keeps us in an unhealthy relationship - it's often the amount of investment. Relationships are complex and we often only see the tip of the iceberg in public. For this reason, the most common phrase offered by the victim in defense of their unhealthy relationship is "You just don't understand!"
Combining Two Unhealthy Conditions
The combination of "Stockholm Syndrome" and "cognitive dissonance" produces a victim who firmly believes the relationship is not only acceptable, but also desperately needed for their survival.
The victim feels they would mentally collapse if the relationship ended. In long-term relationships, the victims have invested everything and placed "all their eggs in one basket". The relationship now decides their level of self-esteem, self-worth, and emotional health.
For reasons described above, the victim feels family and friends are a threat to the relationship and eventually to their personal health and existence. The more family/friends protest the controlling and abusive nature of the relationship, the more the victim develops cognitive dissonance and becomes defensive. At this point, family and friends become victims of the abusive and controlling individual.
Importantly, both Stockholm Syndrome and cognitive dissonance develop on an involuntary basis.
The victim does not purposely invent this attitude. Both develop as an attempt to exist and survive in a threatening and controlling environment and relationship.
Despite what we might think, our loved one is not in the unhealthy relationship to irritate, embarrass, or drive us to drink. What might have began as a normal relationship has turned into a controlling and abusive situation. They are trying to survive. Their personality is developing the feelings and thoughts needed to survive the situation and lower their emotional and physical risks. All of us have developed attitudes and feelings that help us accept and survive situations. We have these attitudes/feelings about our jobs, our community, and other aspects of our life. As we have found throughout history, the more dysfunctional the situation, the more dysfunctional our adaptation and thoughts to survive. The victim is engaged in an attempt to survive and make a relationship work. Once they decide it doesn't work and can't be fixed, they will need our support as we patiently await their decision to return to a healthy and positive lifestyle.
Family and Friends of the Victim
When a family is confronted with a loved one involved with a Loser or controlling/abusive individual, the situation becomes emotionally painful and socially difficult for the family. While each situation is different, some general guidelines to consider are:
* Your loved one, the "victim" of the Loser/Abuser, has probably been given a choice - the relationship or the family. This choice is made more difficult by the control and intimidation often present in abusive/controlling relationships. Knowing that choosing the family will result in severe personal and social consequences, the family always comes in second. Keep in mind that the victim knows in their heart the family will always love them and accept their return – whenever the return happens.
* Remember, the more you pressure the "victim" of the Loser/Abuser, the more you prove the their point. Your loved one is being told the family is trying to ruin their wonderful relationship. Pressure in the form of contacts, comments, and communications will be used as evidence against you. An invitation to a Tupperware party is met with "You see! They just want to get you by yourself so they can tell you bad things about me!" Increasing your contacts is viewed as "putting pressure" on their relationship – not being lovingly concerned.
* Your contacts with your loved one, no matter how routine and loving, may be met with anger and resentment. This is because each contact may prompt the Loser/Abuser to attack them verbally or emotionally. Imagine getting a four-hour lecture every time your Aunt Gladys calls. In a short time, you become angry each time she calls, knowing what the contact will produce in your home. The longer Aunt Gladys talks – the longer your lecture becomes! Thus, when Aunt Gladys calls, you want to get her off the phone as quickly as possible.
* The 1980's song, "Hold on Loosely", maybe the key to a good family and friend approach. Holding on too tight produces more pressure. When the victim is out of the home, it's often best to establish predictable, scheduled contacts. Calling every Wednesday evening, just for a status report or to go over current events, is less threatening than random calls during the week. Random calls are always viewed as "checking up on us" calls. While you may encounter an answering machine, leave a polite and loving message. Importantly, don't discuss the relationship (the controller may be listening!) unless the victim brings it up. The goal of these scheduled calls is to maintain contact, remind your loved one that you are always there to help, and to quietly remind the controller that family and loved ones are nearby and haven't disappeared.
* Try to maintain traditional and special contacts with your loved one - holidays, special occasions, etc. Keep your contacts short and brief, with no comments that can be used as evidence. Contacts made at "traditional" times – holidays, birthdays, anniversaries, etc. – are not as threatening to a controller/abuser. Contacts that provide information, but not questions, are also not as threatening. An example might be a simple card reading "Just a note to let you know that your brother landed a new job this week. You might see him on a Wal-Mart commercial any day now. Love, Mom and Dad". This approach allows the victim to recognize that the family is there - waiting in the wings if needed. It also lessens the lectures/tantrums provided by the Loser as the contacts are on a traditional and expected basis. It's also hard to be angry about brother's new job without looking ridiculous. Also, don't invent holidays or send a reminder that it's Sigmund Freud's birthday. That's suspicious…even in my family.
* Remember that there are many channels of communication. It's important that we keep a channel open if at all possible. Communication channels might include phone calls, letters, cards, and e-mail. Scheduled monthly shopping trips or outings are helpful if possible. The goal is to maintain contact while your loved one is involved in the controlling/abusive relationship. Remember, the goal is contact, not pressure.
* Don't feel the victim's behavior is against the family or friends. It may be a form of survival or a way of lowering stress. Victims may be very resistive, angry, and even hostile due to the complexity of their relationship with the controller/abuser. They may even curse, threaten, and accuse loved ones and friends. This hostile defensiveness is actually self-protection in the relationship – an attempt to avoid "trouble".
* The victim needs to know and feel they are not rejected because of their behavior. Keep in mind, they are painfully aware of their situation. They know they are being treated badly and/or controlled by their partner. Frequent reminders of this will only make them want less contact. We naturally avoid people who remind us of things or situations that are emotionally painful.
* Victims may slightly open the door and provide information about their relationship or hint they may be considering leaving. When the door opens, don't jump through with the Marines behind you! Listen and simply offer support such as "You know your family is/ we are/ I am behind any decision you need to make and at any time you make it." They may be exploring what support is available but may not be ready to call in the troops just yet. Many victims use an "exit plan" that may take months or even years to complete. They may be gathering information at this point, not yet ready for an exit.
* We can get messages to people in two ways - the pipeline and the grapevine. The pipeline is face-to-face, telling the person directly. This seldom happens in Loser situations as controllers and abusers monitor and control contacts with others. However, the grapevine is still open. When we use the grapevine, we send a message to our loved one through another person. Victims of controlling and abusive individuals are often allowed to maintain a relationship with a few people, perhaps a sibling or best friend. We can send our loved one a message through that contact person, a message that voices our understanding and support. We don't send insults ("Bill is such a jerk!) or put-downs ("If he doesn't get out of this relationship he'll end up crazy!) - we send messages of love and support. We send "I hope she/he (victim) knows the family is concerned and that we love and support them." Comments sent on the grapevine are phrased with the understanding that our loved one will hear them in that manner. Don't talk with a grapevine contact to express anger and threaten to hire a hit man, and then try to send a message of loving support. Be careful what and how the message is provided. The grapevine contact can often get messages to the victim when we can't. It's another way of letting them know we're supporting them, just waiting to help if and when needed.
* Each situation is different. The family may need to seek counseling support in the community. A family consultation with a mental health professional or attorney may be helpful if the situation becomes legally complex or there is a significant danger of harm.
* As relatives or friends of a victim involved with a controller or abuser, our normal reaction is to consider dramatic action. We become angry, resentful, and aggressive at times. Our mind fills with a variety of plans that often range from rescue and kidnapping to ambushing the controller/abuser with a ball bat. A rule of thumb is that any aggression toward the controller/abuser will result in additional difficulties for your loved one. Try to remain calm and await an opportunity to show your love and support when your loved one needs it.
* In some cases, as in teenagers and young adults, the family may still provide some financial, insurance, or other support. When we receive angry responses to our phone calls, our anger and resentment tells us to cut off their support. I've heard "If she's going to date that jerk, it's not going to be in a car I'm paying for!" and "If he's choosing that woman over his family, he can drop out of college and flip hamburgers!" Withdrawing financial support only makes your loved one more dependent upon the controller/abuser. Remember, if we're aggressive by threatening, withdrawing support, or pressuring – we become the threatening force, not the controller/abuser. It actually moves the victim into the support of the controller. Sadly, the more of an "ordeal" they experience, the more bonding takes place as noted in Stockholm Syndrome and cognitive dissonance.
* As you might imagine, the combination of Stockholm Syndrome and cognitive dissonance may also be active when our loved one is involved in cults, unusual religions, and other groups. In some situations, the abuser and controller is actually a group or organization. Victims are punished if they are viewed as disloyal to the group. While this article deals with individual relationships, the family guidelines may be helpful in controlling-group situations.
Final Thoughts
You may be the victim of a controlling and abusive partner, seeking an understanding of your feelings and attitudes. You may have a son, daughter, or friend currently involved with a controlling and abusive partner, looking for ways to understand and help.
If a loved one is involved with a Loser, a controlling and abusing partner, the long-term outcome is difficult to determine due to the many factors involved. If their relationship is in the "dating" phase, they may end the relationship on their own. If the relationship has continued for over a year, they may require support and an exit plan before ending the relationship. Marriage and children further complicates their ability to leave the situation. When the victim decides to end the unhappy relationship, it's important that they view loved ones as supportive, loving, and understanding – not a source of pressure, guilt, or aggression.
This article is an attempt to understand the complex feelings and attitudes that are as puzzling to the victim as they are to family and friends. I've outlined recommendations for detaching from a Loser or controlling/abusive individual but clearly, there are more victims in this situation. I
t is hoped this article is helpful to family and friends who worry, cry, and have difficulty understanding the situation of their loved one. It has been said that knowledge is power. Hopefully this knowledge will prove helpful and powerful to victims and their loved ones.
Please consider this article as a general guideline. Some recommendations may be appropriate and helpful while some may not apply to a specific situation. In many cases, we may need additional professional help of a mental health or legal nature.
Dr. Carver has thirty years of clinical experience in a variety of settings including inpatient, outpatient, private practice, state hospitals, child-protective agencies, community mental health centers, neuro-rehabilitation, and now juvenile correctional facilities. He is currently in private practice and the Psychology Supervisor at Ohio River Valley Juvenile Correctional Facility.
Labels: brainwashing, cognitive dissonance, low self-esteem, stockholm syndrome, trauma bonding, victims
shared by Barbara at
12:24 AM
2 comments


Share